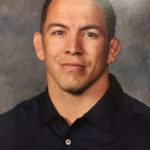 Head Coach: Andy Schneider 1993- Graduate of Romeo, HS Romeo, MI All-County and All-Conference wrestler. 1994-96- Romeo Jr. High Coach 1996-98- Edmond Generals Little League Coach 1999-00- Edmond North Graduate Assistant Coach 2000-02- Ed. North Jr. High Assistant Coach 2002-07- Ed. North Jr. High Head Coach (4 straight undefeated seasons from 2003-07.) 2007-09- Ed. North High School Assistant 2010-Present- Ed. North Head Coach 2010- Region 8 Coach of the Year 2011- Region 8 Coach of the Year 2012- Region 8 and Central Officials Coach of the Year 2013- NWCA Oklahoma Coach of the Year, 6A Coach of the Year, Region 8 Coach of the Year. 2014- Region 8 Coach of the Year, Lg. West All-State Coach 2016,17,18,20,21-COAC Conference Coach of the Year.
Married to Angie, they have two sons, Colton, and Layton.
---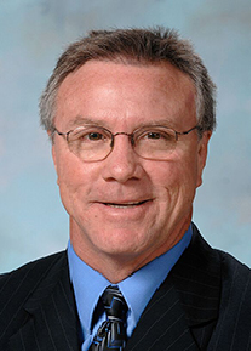 Assistant High School Coach: David James

David James (DJ) was an All-American and two-time national champion wrestler at the University of Central Oklahoma (UCO). The Del City native was UCO's first four-time All-American. He became the head wrestling coach at UCO in 1982. DJ ranks second among all college coaches at any level in national championships with 12. James won seven in NCAA Division II, and five in NAIA, and was named national Coach of the Year seven times. UCO compiled 24 top-four national tournament finishes under James, including five runner-up showings, and the Bronchos won 19 Division II regional titles. DJ coached 48 national champions and 182 All-Americans at UCO, and his career dual record includes a 329-63-1 mark against non-Division I teams. David was named MIAA Coach of the Year in 2015-2016, and is a member of five halls of fames including the National Wrestling Hall of Fame and the Oklahoma Sports Hall of Fame.
Married to Cherrie, they have two daughters, Hayden and Ryann.
---
Assistant High School Coach: Mike Arnold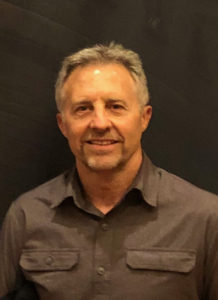 Mike Arnold was born and raised in Colorado where he attended Rocky Ford High School and earned 3 State Championship titles.  He was also a NJCAA All-American for Colby Junior College and a NAIA runner-up for Adams State College.
Coach Arnold has been involved with coaching youth wrestling at all levels during the past 20 years.  Prior to coaching at Edmond North, Coach Arnold was the assistant coach at Westfield H.S. in Chantilly, Virginia (2007-2018) He also served on the Virginia National Team coaching staff from 2007-2015.
Coach Arnold has been married to his wife Susan for 32 years and they have 3 children; Kyle, Derek, and Reese.
---
Head Junior High Coach: Larry Tettleton
 Began coaching career with UCO from 1990-92. Member of 1992 NCAA Division II National Championship team. Started with the ENHS wrestling program in 1993 as an assistant. In 1997, he became the head coach of the Edmond North Jr. High team. In 2000 he led them to their first State Championship. In 2001 he returned to the high school program as an assistant until 2009 when he again became the Head Jr. High Coach. In 2010 he led the team to an undefeated dual record and followed that up in 2011 by leading the team to their first ever EDMOND TOURNAMENT CHAMPIONSHIP. A week later that team won the Jr. High State Tournament and Tettleton was named Regional Coach of the Year. In 2012, Tettleton led the Huskies to their 2nd straight Edmond Tournament Championship. In 2018 he was inducted into the National Wrestling Hall of Fame and awarded the Medal of Courage. In 2020, Tettleton once again led his team to the Edmond Tournament Championship, this time amassing the most team points in tournament history (264.5……just 1/2 point ahead of runner-up Bixby)  His 2021 team bea that record and easily cruised to a tournament win.  He was named the 2021 JH Wrestling Coach of the year, Region 8 JH Coach of the year, and the Oklahoma Junior High Coach of the year for all sports.  (He also coaches football and baseball) 
Larry teaches P.E. at Sequoyah Middle School. In 2008-09 he was named Teacher of the Year at Sequoyah Middle School.
He is married to Cindy and he has one son, Seth, and a step-son, Clint.  Larry also leads the FCA program at Sequoyah.
---
Assistant Coach: 
---
Assistant Junior High Coach: Evan Chada
Evan teaches science at Cheyenne Middle School and also coaches softball and track.  He is an Edmond Memorial grad and wrestled and played football in high school. Chada married his wife Amy in 2020.